BUILT ON THE POWER OF TALON​​
Talon Desktop is a client application in Core Technology's Talon suite product line. This NCIC
compliant program is a tool used by thousands of law enforcement personnel to search for real-time information.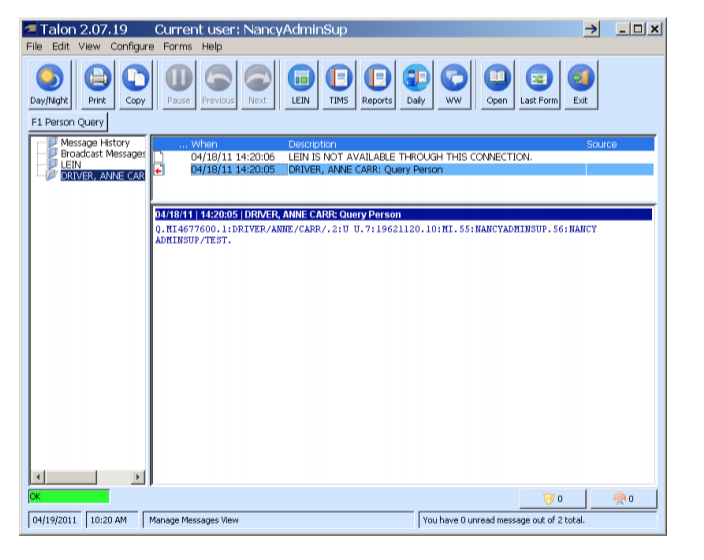 Standard queries return well-organized, easy to read information and images from state, regional and
local databases, including Michigan driver's license images. Only authorized personnel are permitted
to access sensitive data, and extensive auditing capabilities ensure proper system usage. A built in
messaging program offers secure, instant communication between personnel.
Users can define and view highlighted cautions and warnings to identify critical information, and
create shortcuts for frequently used searches. Multiple message views and a configurable program
appearance allow each user to tailor the information to their particular responsibilities.
Proven, Reliable Software Provider.
Founded in 1981, Core Technology has been a strong, stable Michigan company for 30 years. Nearly
every law enforcement agency in the state is already a valued customer.
Talon offers four ways to view data:
Activity View: Displays all messages in a single, scrolling window
Message List View: An email-like presentation of queries, responses & broadcast messages
Manage Message View: Messages are organized and displayed in folders
Case View: Organize information according to category; designed for investigative work