Core Technology offers a full complement of support options and customized services to help you get the most out of your Core Technology software today and assist you in meeting your connectivity needs tomorrow.
Core's Customer Support Hub is a more efficient way to create and manage tickets, access manuals, training videos, new release information and more!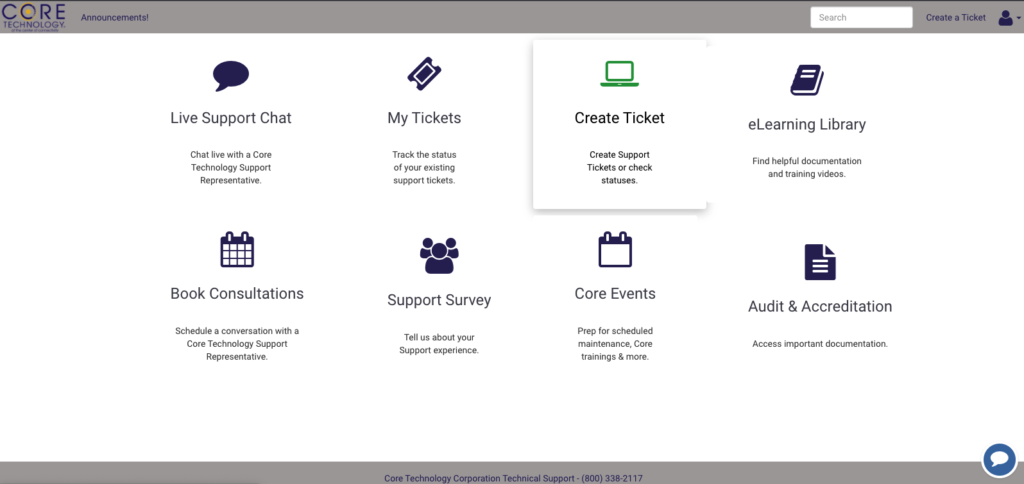 Already have a Customer Hub account?
            Enter your email and password and click the Sign In button.
           Click on Forgot my password to receive an email reset link.
           Click on Create an account and complete the short Access Request form.
           A sign-in link will be sent to your email.
Annual Support Service includes:
Unlimited telephone support (M-F, 8:00am, to 5:00pm EST, excluding holidays), Internet Support, FTP Support & Product Updates. Agencies may purchase 24×7 support for an additional fee. Please contact your sales representative for a quote.