RECORDS MANAGEMENT SYSTEM
#1 Records Management System in Michigan
A better way to
keep and access records
Core Technology offers law enforcement a full suite of software products to ensure their information is current and easily accessible when needed. Talon Incident Management System (TIMS) record management system is powerful, configurable, user-friendly and adaptable. Because TIMS is scalable, it's a practical solution for departments of every size and budget.
Designed based on input from law enforcement personnel, TIMS is an intuitive, easy-to-use system that saves time and improves accuracy.
TIMS captures every possible aspect of an incident in a logical flow, and makes that information available however you need it; in searches and both standard and customizable reports. Need more? TIMS integrates seamlessly with a diverse selection of add-on modules and interfaces to take the hassle out of using multiple applications and re-entering data.
Powerful Reports & Customization
TIMS comes out the box with over 40 standard reports for detailed and statistical information. Customize field options to track your agency's specific interests and get exactly the reports you need.
Guided Data-Entry
TIMS Data Entry Wizard will guide you through documenting your incident. Once you've completed all of the categories, a pop-up will tell you what you may have missed, and alert you to potential errors with Incident Based reporting standards.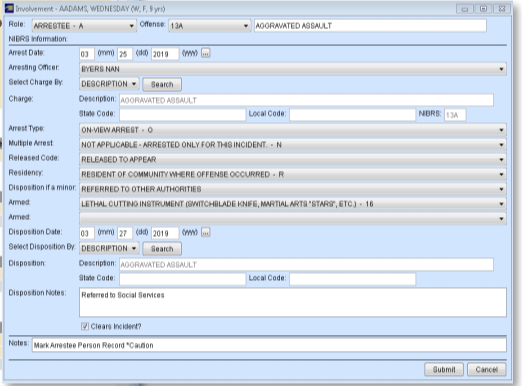 Leverage your growing volume of data